The Personal Side of Santa
The Person Wearing the Suit
The first child of Thomas and Janis, I was born at Crawford Long Hospital in downtown Atlanta on March 13, 1956. Having been born and raised in Atlanta, and with the exception of 9 years worked in Cincinnati Ohio, I have lived my entire life in Metro Atlanta. That's why I'm comfortable with the tag "The Atlanta Santa".
A product of public education, I attended Northwoods Elementary School in Doraville, graduated from Peachtree High School in Dunwoody, and also spent time at The Georgia Institute of Technology (Ga. Tech). I married Michele Hauck in 1980 at her family's home in Alpharetta. We have two adult children, Adam and Alix, who are both married. Our first grandchild, Jude, was born in September, 2011 and our most recent, Hugo, was born in June, 2021.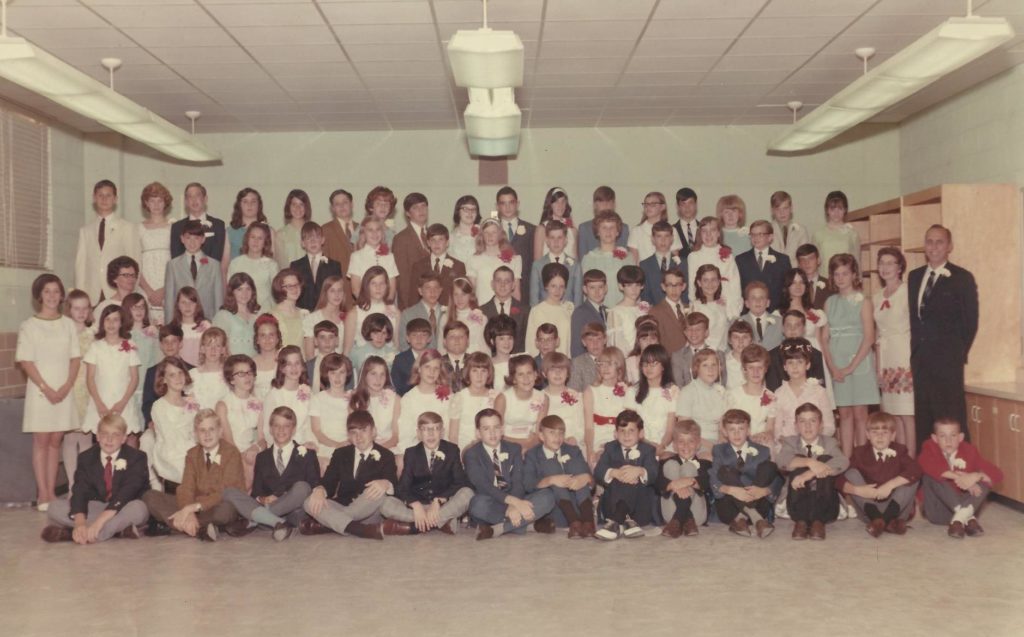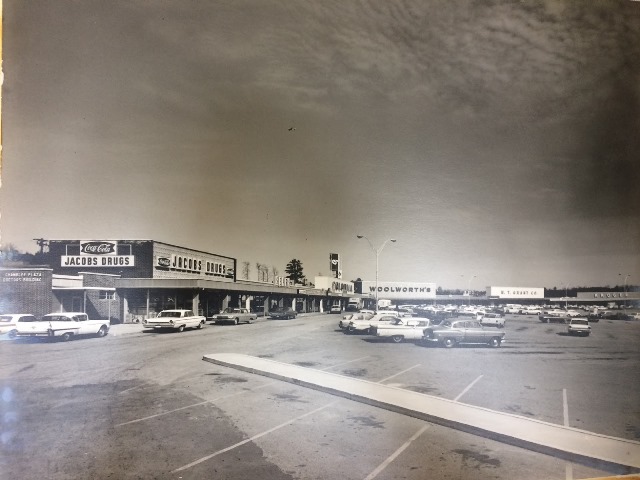 My Inspiration to Become Santa Claus
The Truths of a Four and Five-Year-Old
As a 4 year old, I remember Mom taking me to visit Santa at the Buster Brown Shoe Store at Chamblee Plaza. I knew this was not THE Santa Claus as I could see the elastic straps holding his truly bad fake beard in place and I could also see wisps of his dark hair peeking out beneath the wig. When Mom took me to the same location the following year, I recognized the same gentleman. I realized I had told him what I wanted for Christmas the previous year and I got most of my wishes. Still I knew this guy was definitely not Santa Claus but he evidently had some type of inside connection. I figured right then if THIS guy could have this as a job then that's what I wanted to do, too, when I got older. I have worn a beard my entire adult life and Shelley has preferred that I keep it on at all times. On December 1, 2010, I decided to go to her hair salon and get my hair and beard completely bleached so it would be uniform in color. The look was stunning and the response was even more incredible. I was Santa!
Early Santa Experience
From Pet Pictures to a Mall Santa
My first Santa "gig" was just 2 weeks later when I hosted a Pet Pictures with Santa day at A Classy Flea in Marietta as fund raiser for rescue animals. A month later I was being photographed by celebrity photographer Barbara Beneville and the reception has been more than I could ever imagine. I became active in local Atlanta area Santa community and was approached by three major mall photo companies to become a Mall Santa. Even though that was my ultimate dream job, I had too much respect for the red suit and the magic of Santa in the Child's view, and ultimately turned them down to pursue formal training and gain experience.
I was thrilled when I took my place on the set the Thursday before Thanksgiving, 2012, in St. Louis. I had done it, I was Santa at a mall. My enthusiasm for my job and the response from the public prompted the photo company to offer me a move to a larger prestigious mall in Chicago. The next year, my Chicago location converted to a DreamWorks Animation set and I was one of less than 20 Santas in the US to work one of these sets. The years as a mall Santa provided me with a world of experience and I gained a better understanding of how to deal with the difficult questions often posed by children and young adults.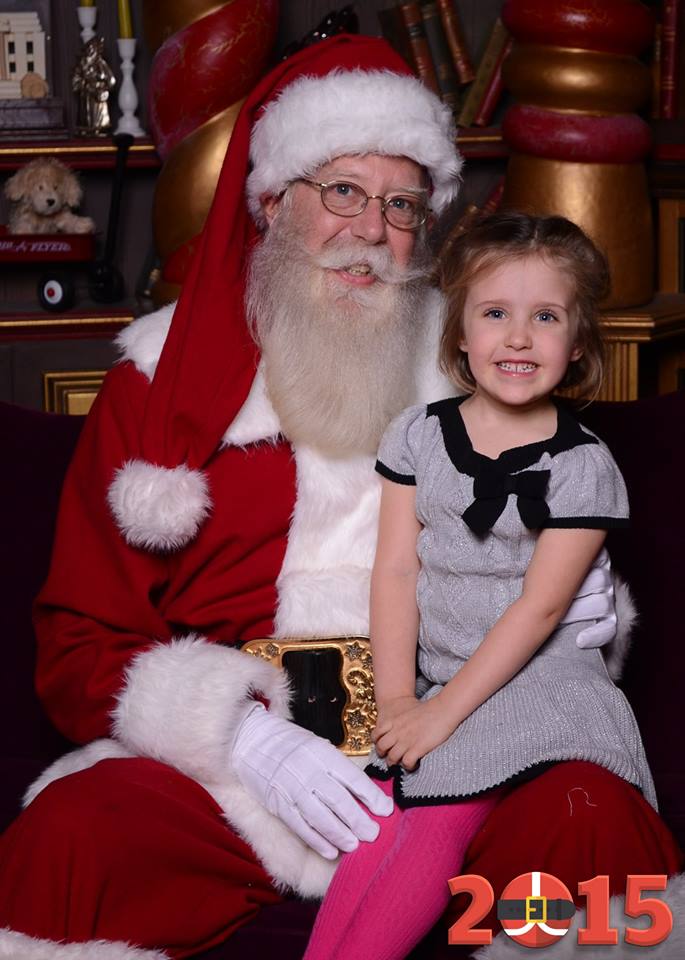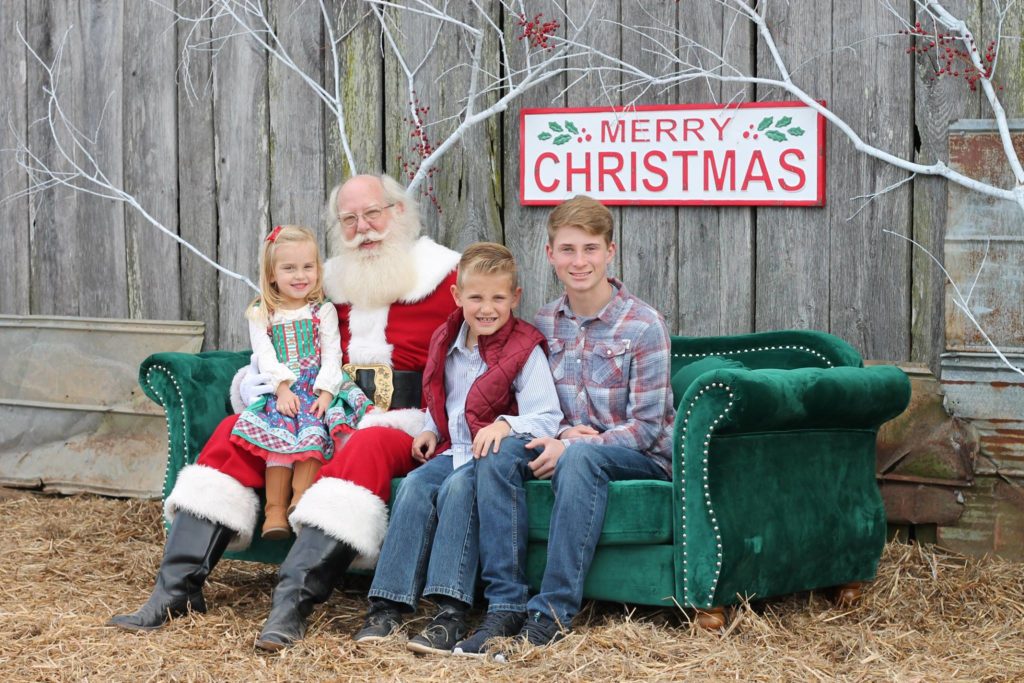 My Santa Claus Experience Expands
Exceeding Expectations Every Visit
Since 2016, I have been concentrating on providing the best Santa experience to families and businesses in the metropolitan Atlanta area along with events all over the southeast United States. I work with a number of photographers in their studios, enjoy doing corporate events, and we have so much fun during my home visits. You can't imagine the joy in a child's face when they see the same Santa walk through their front door that they also saw at the photo studio or at their parent's business party!
I am a husband, a father, and as of September, 2011, a grandfather. I am a native of Atlanta and have all of the Southern Gentleman charm you would expect. I have a twinkle in my eyes and joy in my heart. I have the look that is immediately identified as Santa. I have had a thorough national background check through the International Brotherhood of Real Bearded Santas. I carry my own $2 million liability insurance. My goal is to exceed your expectations of what a Santa experience should be.
Santa's Credentials
Continuing Education and Client Protection
I strive to improve my Santa portrayal each year. I accomplish this several different ways. Santa Claus Schools have been established across the country to teach us how to better Santa, how to answer the difficult questions, how to look our best, and run the business side of things. Some of Santa Schools have attended:
International University of Santa Claus – Master of SantaClausology
Charles W. Howard Santa School – World's Oldest Santa School
Santa Academy
NorthStar Santa Academy
I complete an annual National Background Check and carry a $2 Million Personal Entertainer Liability insurance policy.